UGANDA THE PEARL OF AFRICA
Top 10 Tourist Attractions in Uganda
Uganda is one of the most beautiful countries in Africa. With its dense misty forests, snow-peaked mountains, glassy lakes and sprawling savannas, it's no wonder Winston Churchill dubbed this wonderful country the 'pearl of Africa'. While mountain gorillas are the allure for many visitors, there's an astounding variety of attractions for tourists.
A land that's painted in 1,001 shades of green with fantastic natural scenery
           Bwindi Impenetrable Forests National Park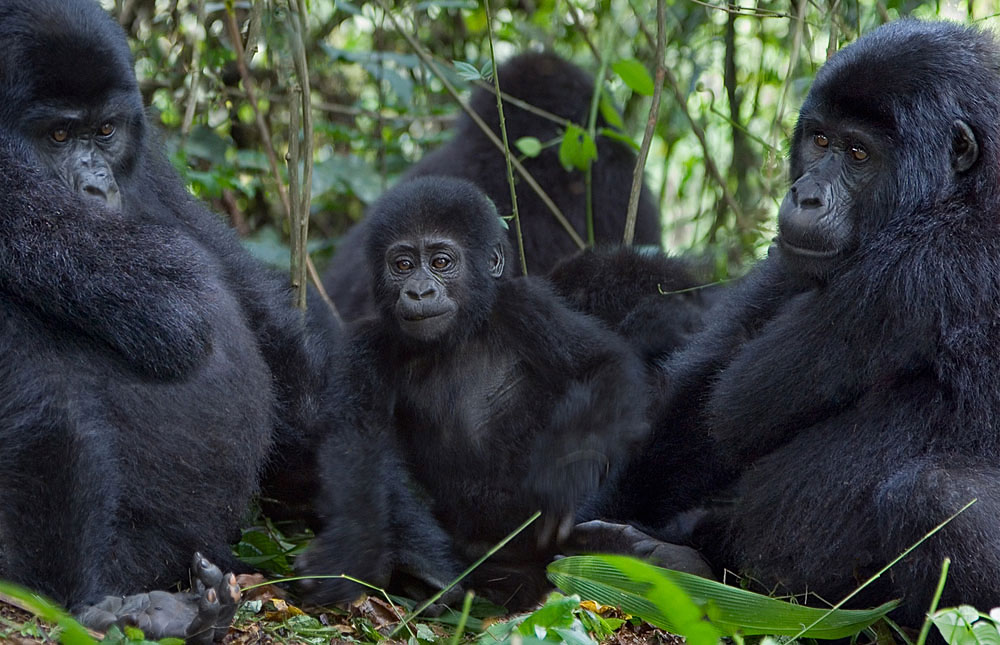 Bwindi Impenetrable National Park lies in southwestern Uganda on the edge of the Rift Valley. Its mist-covered hillsides are blanketed by one of Uganda's oldest and most biologically diverse rainforests, which dates back over 25,000 years. The forest is one of the richest ecosystems in Africa, contains almost 400 species of plants. An estimated 320 mountain gorillas – roughly half of the world's population, 350 species of birds, 120 mammals and a lot more
Rwenzori Mountain National Park:
The Rwenzori Mountain also known as "Mountains of the Moon" a UNESCO World Heritage Site, lie in western Uganda along the Uganda-Congo border. The equatorial snow peaks include the third highest point in Africa, while the lower slopes are blanketed in moorland, bamboo and rich, moist montane forest. The national park hosts 70 mammals and 217 bird species including 19 Albertine Rift endemics, as well as some of the world's rarest vegetation.
Queen Elizabeth National Park
Queen Elizabeth National Park is located in western Uganda, and is Uganda's most-visited National Park. Named after Queen Elizabeth II and was established in 1954.  The park's diverse ecosystems, which include sprawling savanna, shady, humid forests, sparkling lakes and fertile wetlands, make it the ideal habitat for classic big game, ten primate species including chimpanzees and over 600 species of birds.
Murchison Falls National Park
Murchison Falls National Park is Uganda's largest national park. It measures approximately 3,840 square kilometres (1,480 sq mi). The park is hosting 76 species of mammals and 451 birds and a lot more…
Kibale Forest National Park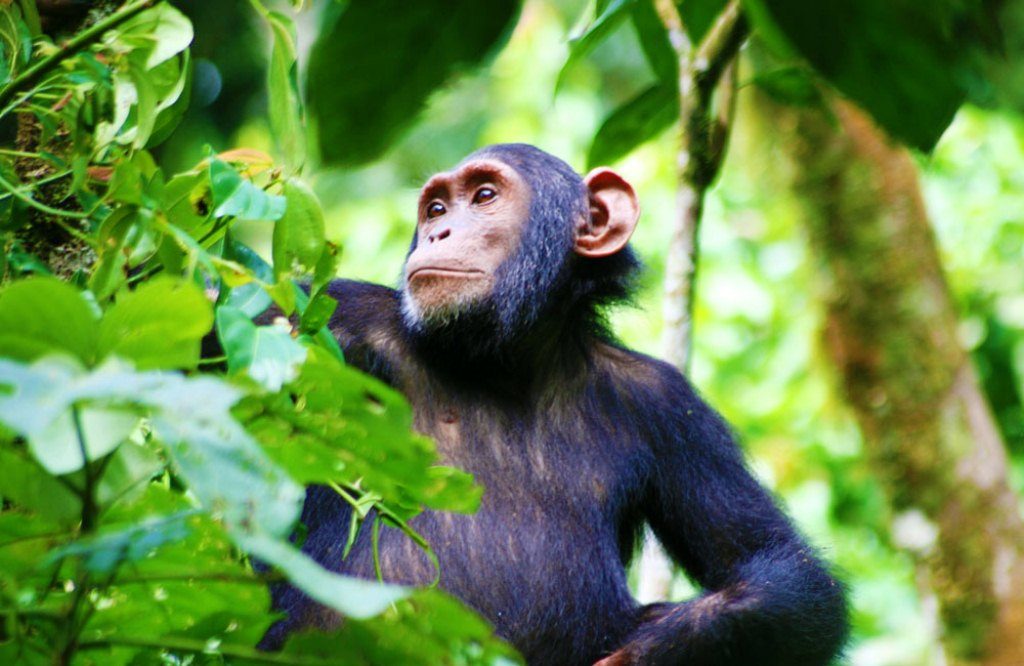 Kibale National Park is a national park in South Uganda protecting moist evergreen rain forest. It is 766 km^2 in size and is located between 1100 and 1600 meters in elevation. Despite encompassing primarily moist evergreen forest, it contains a diverse array of landscapes.  Kibale is one of the last remaining expanses to contain both lowland and montane forests.  In East Africa, it sustains the last significant expanse of pre-montane forest. The park is home to a total of 70 mammal species, most famously 13 species of primate including the chimpanzee, contains over 375 species of birds. Explore Kibale National Park
The source of the Nile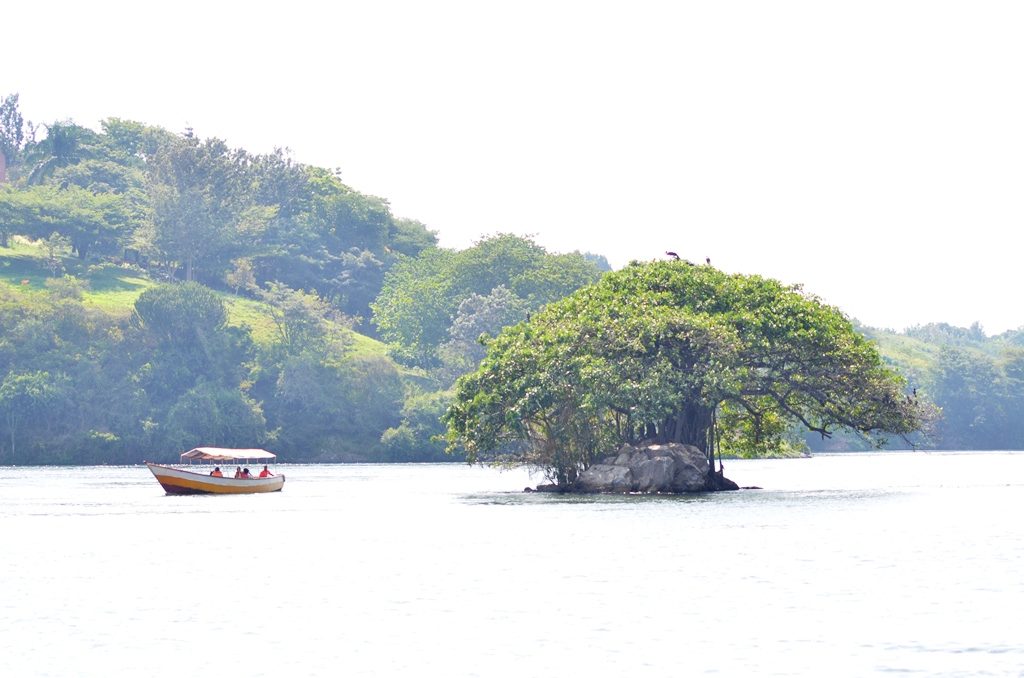 There is something magical about the Nile, the longest river in the world and the source of life for many great civilizations throughout the ages. The source of the Nile, alluded to hazily in the ancient writings of Ptolemy, stood as one of the great geographical mysteries of the Victorian Age. Closer to home, the Nile downriver from Jinja, Uganda, offers some superb white water rafting and game fishing.Explore Source of the Nile
Mt. Elgon National Park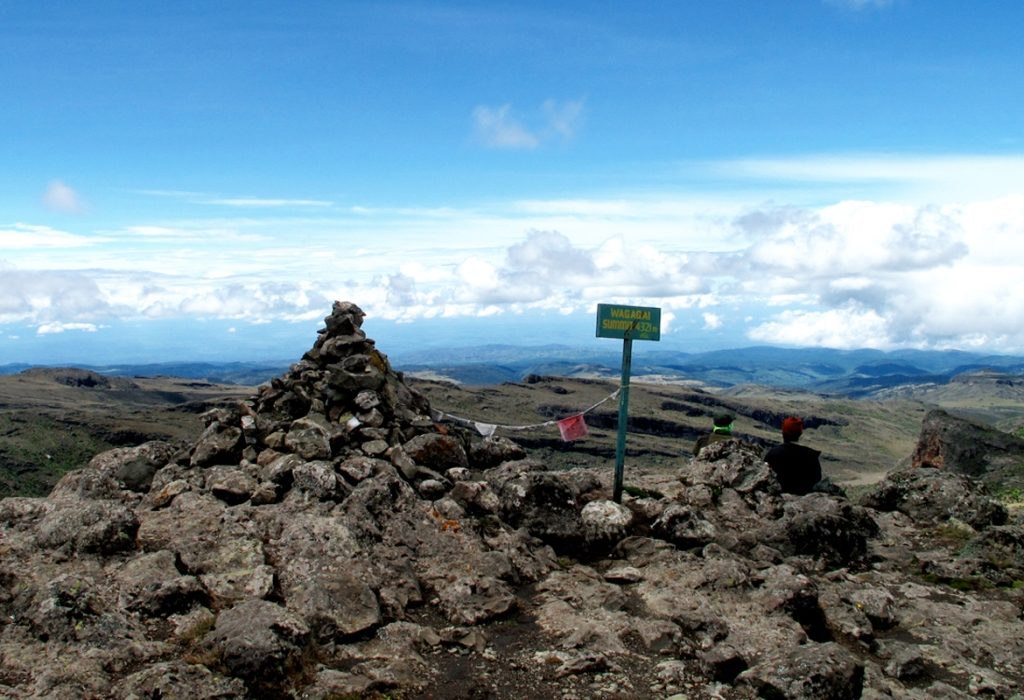 At 4,000km² Mt. Elgon has the largest volcanic base in the world. Located on the Uganda-Kenya border it is also the oldest and largest solitary, volcanic mountain in East Africa. Its vast form, 80km in diameter, rises more than 3,000m above the surrounding plains. The mountain's cool heights offer respite from the hot plains below, with the higher altitudes providing a refuge for flora and fauna. Mount Elgon National Park is home to over 300 species of birds, including the endangered Lammergeyer. Small antelopes, forest monkeys, elephants and buffalos also live on the mountainside.Explore Mount Elgon National Park
Semliki National Park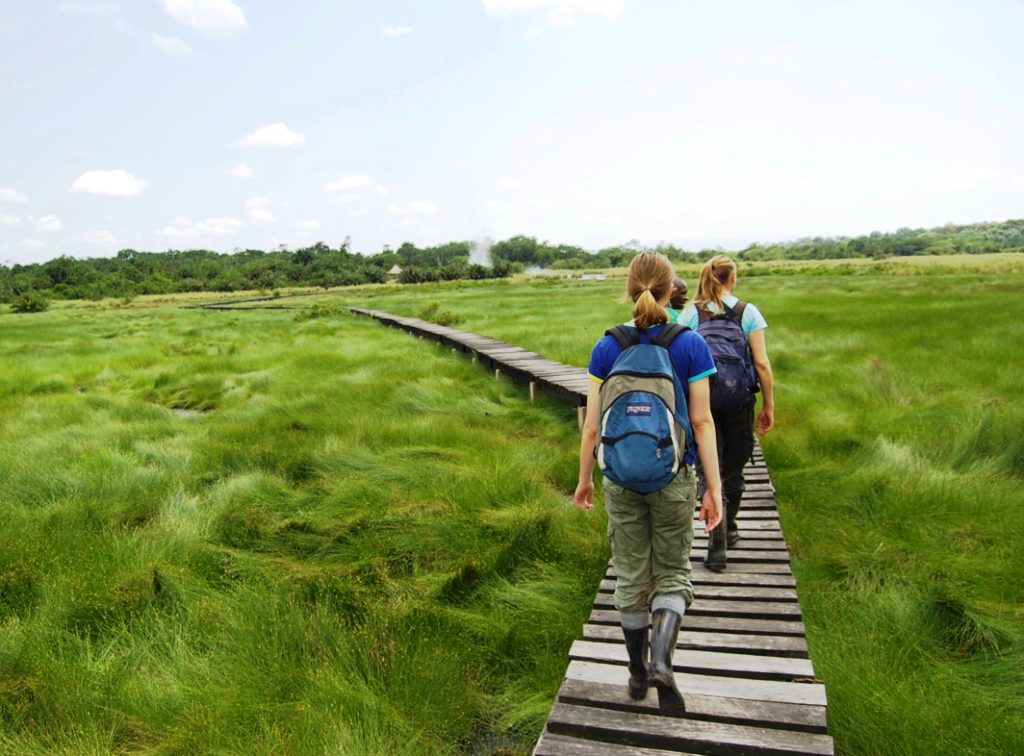 Semuliki National Park sprawls across the floor of the Semliki Valley on the remote, western side of the Rwenzori. The park is dominated by the easternmost extension of the great Ituri Forest of the Congo Basin. This is one of Africa's most ancient and bio-diverse forests; one of the few to survive the last ice age, 12-18,000 years ago. While Semuliki's species have been accumulating for over 25,000 years, the park contains evidence of even older processes. Hot springs bubble up from the depths to demonstrate the powerful subterranean forces that have been shaping the rift valley during the last 14 million years.Explore Semliki National Park
Kidepo Valley National Park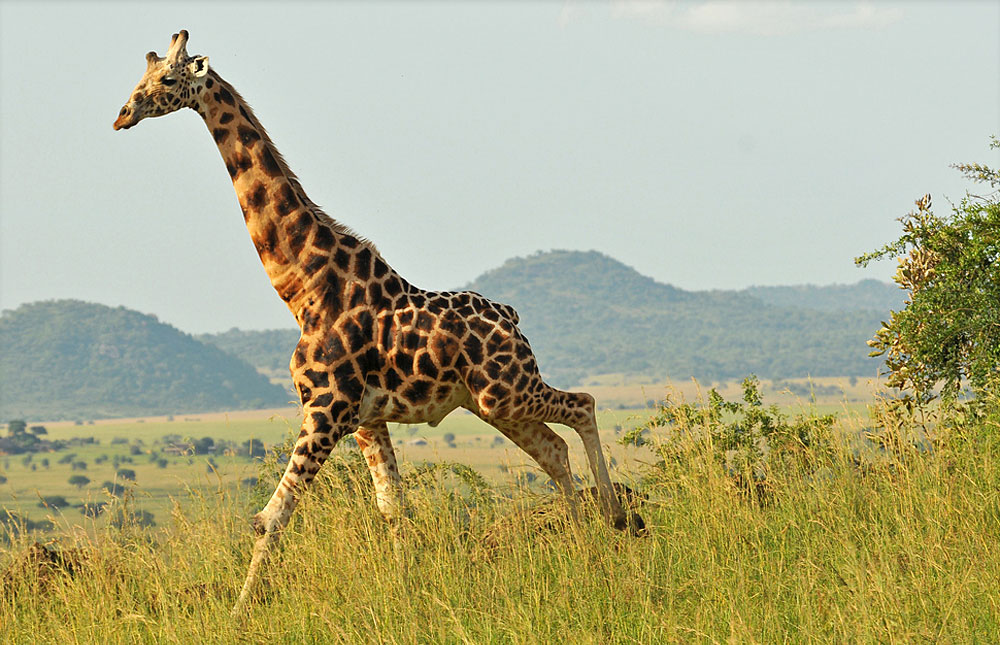 Kidepo Valley National Park lies in the rugged, semi-arid valleys between Uganda's borders with South Sudan and Kenya, some 700km from Kampala. Gazetted as a national park in 1962, it has a profusion of big game and hosts over 77 mammal species as well as around 475 bird species.Explore Kidepo Valley National Park
Lake Mburo National Park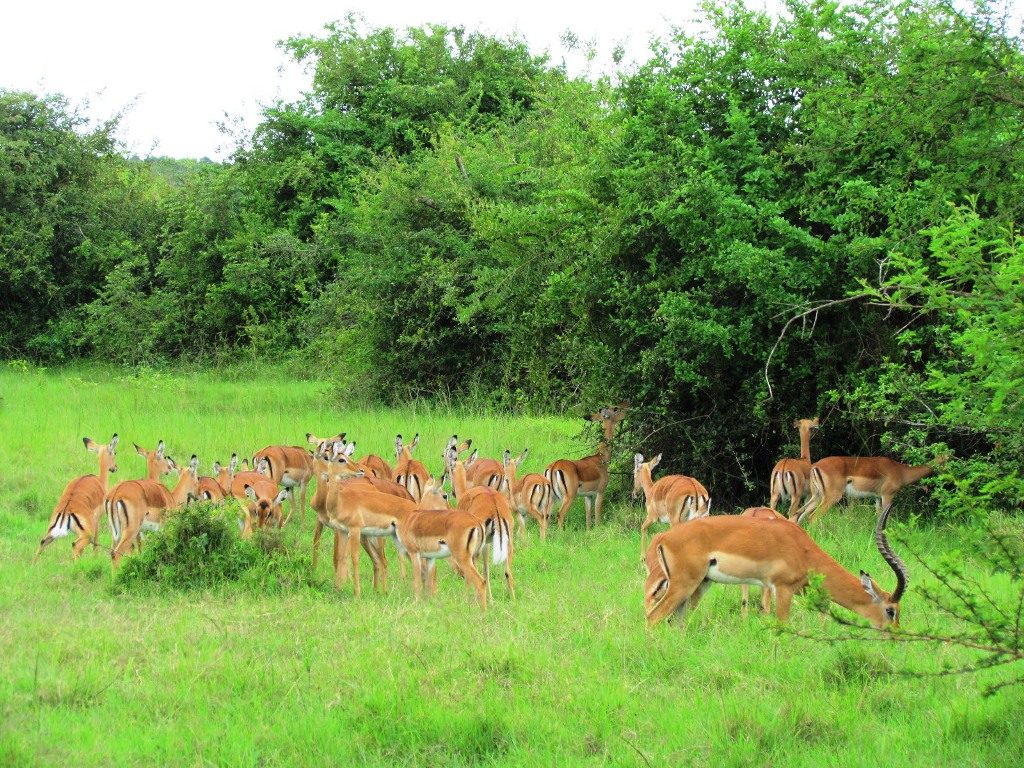 Lake Mburo National Park is a compact gem, located conveniently close to the highway that connects Kampala to the parks of western Uganda. It is the smallest of Uganda's savannah national parks and underlain by ancient Precambrian metamorphic rocks which date back more than 500 million years. It is home to 350 bird species as well as zebra, impala, eland, buffalo, oribi, Defassa waterbuck, leopard, hippo, hyena, topi and reedbuck.Explore Lake Mburo National Park